Router on a stick? How to accomplish with a TZ router?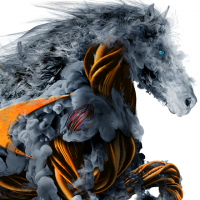 BartMan
Newbie ✭
Hello,
Thank you first and foremost for your time and attention.
I have read various posts about this and am unable to get it to work. When I look at my sonicwall's packet monitor, it's dropping my ping attempts as " unknown ether type ", and I think that's happening at Layer 2.
I'm trying to segment my switching environment into the following VLANs :
VLAN 1 default VLAN, internet access
VLAN 5 management VLAN, no internet access, not accessible from other VLANs
VLAN 10 untrusted VLAN, internet access only, no access to / from other VLANs
VLAN 20 slightly trusted VLAN internet access and limited access to VLAN 1
I am using Netgear ProSafe switches. I think I know how to configure the switches, but I don't understand what I'm missing on the Sonicwall TZ
I have configured uplink port 50 on the switch to tag traffic from VLAN10 and VLAN1, and made ports 10-13 Untagged members of VLAN10
Port 50 on the switch uplinks to port X0 on the Sonicwall, which is in the LAN zone.
I tried creating a logical interface with PVID of 10 and giving that it's own new ZONE, but was unable to pass traffic to the internet, despite creating an access rule allowing any from VLAN10 to WAN. I am also unable to get a ping reply from the X0:V10 interface I created, though I enabled ping and gave it an IP which my test machine was on the same subnet with....
What am I missing here? Has anyone managed to accomplish this?
I realize that I can " give up " and use a dedicated uplink port on the TZ400 for each VLAN, but I will now be out of ports entirely and would like to avoid that. This isn't a terribly non-standard thing I'm doing, right?
Thanks in advance
BM
Category: Entry Level Firewalls
Reply