SonicWall Community Ranks and Levels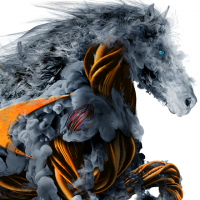 [Deleted User]
Cybersecurity Overlord ✭✭✭
Along with badges, points, and leader boards, the SonicWall Community also features ranks/levels. These appear next to each users name when they post and on user profiles. Ranks afford users expertise levels. When you first join you will be rank one - a Newbie. As you participate, engage and contribute you will receive these new levels and gain certain special privileges. Below are the order and requirements for each rank. Of note these can always change with time.
Newbie ✭
Enthusiast ✭✭
3. Cybersecurity Overlord ✭✭✭
100 points
3 posts
Special Privileges - Add Signatures
4.All-Knowing Sage
500 pints
5 posts
Special Privileges: Start Private Conversations
5.Community Legend ✭✭✭✭✭
1000 points
10 posts
Special Privileges: Create polls, content curation
Rank and level up for bragging rights, lead the leaderboards, earn new privileges on the community and generally have fun and help one another in our Community.
Reply