Setting up a DMZ?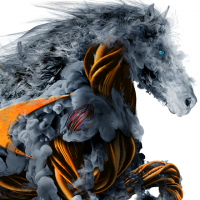 jpan
Newbie ✭
Hello all,
I have been having trouble setting up a DMZ network through my SonicWall firewall. Essentially what I am trying to create is something similar to this:
I have two servers, one of which is a local server holding our business files, and another that is running NGINX to be a web server. We need it so that when a user types in our static IP that it routes them to the public web server in the DMZ, and not able to access our local files. I am having issues with which ports/interfaces the servers need to be connected to
Some additional information:
I have assigned my X3 interface to a DMZ zone and my web server is connected to it. The X3 interface uses the default gateway IP of a new subnet I created.
My X1 interface is assigned to the WAN zone and my local server is connected to it. My WAN interface uses our public static IP address
I have tried running the public server guide wizard to setup a public web server on the X3 interface but it didn't work
Thank you for any suggestions!
Category: Entry Level Firewalls
Reply
Tagged: