Gen6 - Cloud Backup broken in 6.5.4.9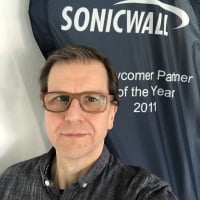 BWC
Cybersecurity Overlord ✭✭✭
Hi,
as we already know there is something wrong with Cloud Backup on 6.5.4.9. There might be some changes between 6.5.4.8 and 6.5.4.9 which broke it. Internal settings show at least a different configuration dialog:
A Packet-Monitor shows the DNS queries for wsdl.mysonicwall.com on both versions, but there is no attempted communication with that host on 6.5.4.9, at least I can't see any.
Is this already reported? I would guess so considering the amount of complaints I saw.
--Michael@BWC
Category: Mid Range Firewalls
Reply