Cannot start VPN tunnel between two Dell Sonic walls TZ400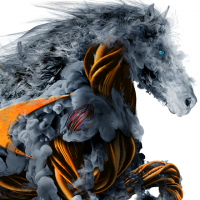 OY1
Newbie ✭
Please help me to find out if it possible to make -
What do I have -
1) Two Sonic walls TZ400 in two different countries. VPN is made, and working. Both sides have static IP addresses. On both sides there is next hardware a) optical line b) optical transformer c) switch d) Sonic wall
What I would like to have.
2) At one of the sides, I would like to have two ISP for securing the business. hardware line would look the next -
a) two optical lines b) two optical transformers c) Mikrotik router hEX d) Sonic wall.
If one of ISP will brake, the session will be given by secondary ISP.
I have made such variant 2. The internet started. I have placed in the Sonic wall adjustments for both ISP's static IPs.
But Mikrotik router gives internal IP adress for Sonic wall, and VPN does not work.
Is it possible to adjust Sonic wall that VPN will work?
Thank you very much for help!
Category: Mid Range Firewalls
Reply