Seeking comments from folks using NSM to create Templates with Objects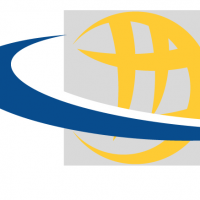 Larry
All-Knowing Sage ✭✭✭✭
I'd like to know if it is just me (being even more picky than usual) or if something isn't right with the dialog windows.
Here's a screen shot of the Address Object settings window:
After typing in a name, the natural tendency is to tab to the next field, and I'd like to assign it to the WAN.
However, the field acts as a data entry field instead of a drop-down field, because it places the "w" after the "N" instead of at the beginning.
I've tested multiple times. Here's how you can get the list to drop-down:
Backspace repeatedly to clear the value
Use the down arrow
Double click in the field
And when the value appears in the list, how would you normally select it? Tab doesn't work, it goes to the next field. The down arrow doesn't move to the field, nothing happens. So, I'll type it in or select it. No, that doesn't work in either upper or lower case, it reverts back to LAN. The ONLY way to set this value is to click the entry on the list.
Tab to the next field and you'd expect the same behavior - only that doesn't happen. You can't type anything in this field. If you try, nothing happens. So you have to click the down-arrow to get the list. But wait, what about the double click? Yes, that works but doesn't clear the field. The ONLY way to set this value is to click the entry on the list.
Look, I realize Windows has inculcated in us years of habit for dialog windows, and that this is a pop-up window in a web browser. But why isn't there any consistency to the actions of drop-down fields? Why does it seem they aren't using the same code to process actions? And why, oh why, is this promulgated in almost all the Objects windows?
Is anyone else having a hard time using this functionality? Has anyone else opened a ticket about it?
(asking for a friend)
Category: Network Security Manager
Reply