Migration tool - Yes or No?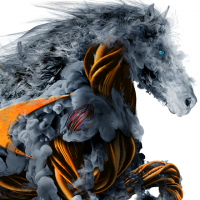 RussF
Newbie ✭
We have a TZ400 running 6.5.4.7-83n that we are planning on upgrading to a TZ470. The vendor wants a LOT of money for configuration and after looking at the more than 43,000 lines on the TSR, I can understand why. As with everyone, however, budgets are tight and if we can avoid that expense, we would like to.
There are only a few posts on this forum (as well as reddit) regarding the online migration tool, but of course, they deal with issues or problems. There MUST be a lot of success stories, but no one ever posts anything when things work as they should. :)
I've seen some people always recommend to only build a config from scratch - but, again, 43,000 lines!
So I have a few questions:
1) Has anyone actually had a good experience with the migration tool?
2) What does NOT get migrated - (I've read something about user passwords)?
3) We use GVC for remote access. Will I have to generate a new .rcf config file and distribute it to all our remote users?
4) Can I test the new firewall live before transferring the registration (in case things go south)?
5) Any other pitfalls to watch out for?
Thanks in advance for any advice you may have to offer.
Russ
Category: Entry Level Firewalls
Reply