Gen6 Firmware 6.5.4.9-92n got released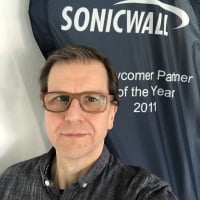 BWC
Cybersecurity Overlord ✭✭✭
After a while a new Firmware for Generation 6 Appliances got released today and is available for Download on MySonicWall. Some files for TZ series still missing, but NSA seems to be complete.
6.5.4.9-92n contains some very specific fixes for bugs which some of the Community members came across probably.
Sadly this is one is not marked as fixed, but at least it seems to be known by now.
NAT can sometimes cause a VPN to take a longer time to be established when the VPN policy is created on a device behind the NAT device. GEN6-2296
--Michael@BWC
Category: Mid Range Firewalls
Reply