How to connect a wired PC to the WLAN (VLAN:20)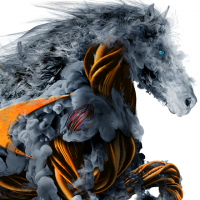 gnxsupport
Newbie ✭
Basic setup
2 sonicpoints - 4 VLANs (on the WLAN)
Main port is for WLAN is X4 with a Virtual adapter for each VLAN (one sonicpoint plugged in to this port)
X3 uses port shield to X4 (one sonicpoint plugged in to this port) All wifi networks work.
Trying to plug in a PC to X2 to have if on the VLAN: V20 which is on X4
I plug in to the X2 port and computer can communicate with the wifi cameras but it cannot get to the internet and the LAN PCs cannot ping it. I tried turning on DHCP and if was not pulling an address. I can ping the cameras for the LAN but the PC can only communicate with the wifi devices. I tried to create a NAT policy to allow the PC out but it did not work.
Only one machine with a static IP is going to be on the X2 port and I would like it communicate with the wifi VLAN and the internet. It is odd that it see the cameras but will not go the interenet.
I have tried to use just a straight port shield - no interent
I have tried to setup a nativebridge to VLAN v20 - no internet.
Anyone have any ideas where I should look next? Thank you in advance and TTYS
Category: Entry Level Firewalls
Reply
Tagged: