10.2.1.3-27sv and Windows 7 NetExtender problems?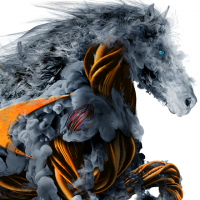 Craig_S
Newbie ✭
We have a SMA 410 that we upgraded to 10.2.1.3-27sv today. After the upgrade, the remote users received the NetExtender update to what I believe was version 10.3.x.
Windows 10 users connected OK with the new client, but the Windows 7 users were unable to connect, getting a "Initializing Engine...Failed!" message on the client (even after a reboot and confirming services were running on the client). We quickly rolled back the firmware to 10.2.1.1-19sv to prevent too many Windows 7 users from getting the bad client.
Also, after the rollback, the newly installed client would not connect to the older SMA 410 version, producing a "Failed to get a vpn protocal" [sp] message. This required an uninstall of the newest NetExtender, and a reinstall of the older version (2.3.15) to resume connectivity.
I know Win7 is not longer supported by Microsoft, but we host services for some counterparts located in another country where Windows 7 is still very much in use and we have no control over their infrastructure, so this will continue to be the case.
Is Windows 7 no longer supported by the latest version of NetExtender?
Category: Secure Mobile Access Appliances
Reply