Stability/Performance Capture Client Management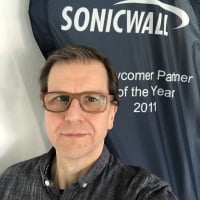 BWC
Cybersecurity Overlord ✭✭✭
Hi,
for the last 15+ years I implemented another Endpoint Solution for my customers and I'am more than interested in CaptureClient and native SentinelOne. But the performance and stability of the Capture Client Management is IMHO not ready for prime time.
Maybe caused by the release of CC 3.0.11, I can't either login (Invalid username/password) or the SSO from MSW is not working, and when I finally got into the management it is dead slow, spilling errors (the little red box in the upper right corner) complaining missing policies, etc.
All the hard work in this product will not mean anything, if SonicWall isn't getting this thing rock-solid.
I don't know if this is a European/German related problem, but frankly the performance of all SonicWall cloud services (HES, MSW, ...) aren't really that good.
<sarcasm>And yes, I disabled DPI-SSL to have this out of the way.</sarcasm>
UPDATE: which explains a lot
https://status.sonicwall.com/incidents/221863
--Michael@BWC
Reply