SonicWall SAML SSO Authentication from Azure AD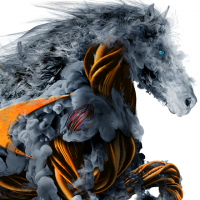 ThxAlotObama
Newbie ✭
I'm looking to set up a SonicWall with O365 authentication for SSL VPN access. Specifically SAML SSO Authentication from Azure AD.
I've read a lot of threads about needing Azure AD sync running, and setting up LDAP.....Which is not what I'm looking to complete at all.
I want to configure a Enterprise Application that uses an O365(Azure) Identifier (entity ID), Sign on URL, and Log out URL, along with a certificate from O365 (Azure). So that when users are logging into the the Netextender, or Mobile connect that are redirected to a Microsoft sign in page for authentication.
If anyone knows how to configure, if even currently possible, on any SonicWall from TZ270-NSA3650s, with any available firmware, please let me know how you were able to complete this.
Reply