SonicWall Unifies Cloud, Virtual, and Hardware Portfolio; Completes Firewall Hardware Portfolio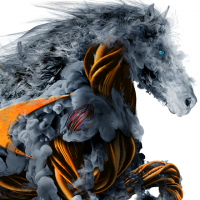 kayvon
Moderator
I am proud to announce that today SonicWall announced the completion of its Generation 7 cybersecurity evolution, which unifies the company's cloud, virtual and hardware offerings across a single and fully integrated cloud-powered platform.
This is marked by the introduction of three new high-performance firewall models — NSa 5700, NSsp 10700 and NSsp 11700 — designed to protect the largest and most complex enterprises, government agencies and MSSPs from advanced cyberattacks without sacrificing network performance. The trio completes SonicWall's Generation 7 evolution, the largest in the company's 30-year history.
SonicWall now has a total of 17 Gen 7 firewall models, across NSv, TZ, NSa, and NSsp product lines. SonicWall NSsp 10700 and NSsp 11700 firewalls are designed to protect enterprise-class networks — as well as provide more powerful options for MSSPs — by delivering up to four times the threat protection of previous-generation SonicWall offerings.
These new NSsp models offer 100G, 25G and 10G connectivity, delivering multi-gigabit threat protection for large environments. Higher port densities, coupled with hardware redundancy and high availability, allow distributed enterprises and large government agencies to purchase fewer appliances while supporting more secure connections as their networks grow.
SonicWall also announced the new NSa 5700 to help bring TCO-friendly security for mid-range businesses. With a firewall throughput of 28 Gbps and threat prevention of 15 Gbps, we have more than quadrupled the performance number of previous comparable model.  This surge in performance is complemented by similar increases in IPS (17 Gbps) and VPN (15 Gbps) speeds.
And finally, new Unified Insights, an addition to Capture Security Center, simplifies security analytics for enterprises by unifying event management and monitoring controls, allowing for easy visualization and response to high-risk security incidents. This allows for management and monitoring of all SonicWall firewall models from a central, cloud-native location.
For more information about these new products, visit our web site at www.SonicWall.com or contact your sales team. 
Reply