How to config NAT with a Public IP over VPN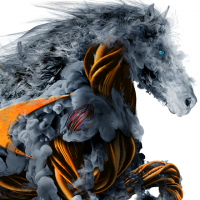 Gustrastren
Newbie ✭
Hope i am explaining this correctly.
Remote site : ( F500 company) gave me their correct peer IP and Encryption domain( network info).
Their public ip: 60.60.60.60 example.
their encryption domain: 200.200.200.x/24
My SITE B: ( has only one WAN IP on X1, and one internal network on X0)
my site public ip 70.70.70.70 example
my local network: 192.168.0.0/24
They would not accept my 192.168.0.0/24 as encryption domain.
they said I need to configure my SITE: using NAT.
but they said i have to setup NAT in such a way that they can use my public IP as encryption domain. ( is this possible)
we have a sonicwall tz400,
So now i need to use nat policy(ies) so that all VPN data always goes thru the public ip-X1.
** I have read info on NAT over VPN to translate to a different subnet,
but for me : I have to configure my firewall so that for VPN they will configure to use the public ip both for peer IP and also for a encryption domain. Is this correct?
rest of the phase 1 and 2 IKE2 settings are already setup correctly from my side that they gave.
tunnel never has come up and also i get VPN remote timed out - the packets only send but no receive.
I am very confused. Please advise.
Category: Entry Level Firewalls
Reply
Tagged: