Remopte location is unable ping and or connect to machines in the cloude.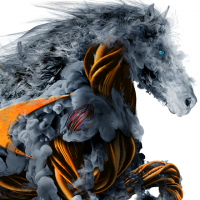 MIS_ShopperWorld
Newbie ✭
Here is the issue, I have (2) TZ400 sonic wall in different remote locations:
Location 1 is able to connect to AS400, DC, and SQL Servers both in the cloud and on site. I'm able to ping by DNS name and ip address. I have (2) VPN's created and both are up and running.
Location 2 is not able to connect to AS400, DC, and SQL Servers both in the cloud and on site. I'm not able to ping either by name or IP address. I have created (2) VPN's and they are both up and running. On this firewall, PC's are able to ping ip addresses from xxx.xxx.0.1 up to and including xxx.xxx.0.16. After ip address xxx.xxx.0.16, I'm unable to ping higher the ip addresses and this is where the SQL and AS400 servers live
Staying with this location, the PC's connected to the firewall is not able to ping anything in the cloud and these ip addresses start at 10.2.xxx.80 up to 10.2.xxx.95. I'm not sure where to start to look. both firewalls have the same firmware and both firewalls are using the same cfg. Are there any diagnostics tools, I can use on the firewall to see where the pings are dying? I'm thinking, there might be a small difference in either address objects or NAT or I'm not sure. Thanks, in advance
Category: Entry Level Firewalls
Reply