Link to sslvpn login on main router page disappeared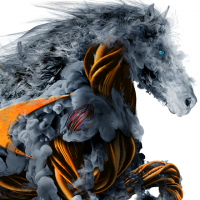 MikeEdwards
Newbie ✭
We have a TZ300W that I set up SSL VPN on several weeks ago. (Had been using PPTP through Windows Server prior). I have TOTP enabled for SSLVPN users so they must use an authenticator token on the NetExtender client.
I set myself up for SSLVPN access a couple weeks ago with no problem. I went to the main router page, clicked the link for sslvpn login, and got myself a QR code to scan with my Google Authenticator. It worked fine.
Now the owner of our company wants me to set him up with VPN access and I need to configure his client. The problem is, the link on the main login page to "Click here for sslvpn login" has disappeared, and I can't get him his QR code to scan.
I'm sure it must be a setting somewhere that I have changed in the mean time that either disabled or turned off the Virtual Office portal link on the main management page. However I've been through all the settings and can't find where I either turned it off or how to turn it back on.
Advice please. The owner naturally is out of town and wants me to get this ASAP for him. Thanks
Reply