maximum S2S Policies - Datasheet vs. Real-Life - what is it?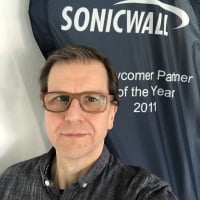 BWC
Cybersecurity Overlord ✭✭✭
Hi,
while planning some new deployments I was looking into the max number of Site-2-Site Tunnels the Gen7 can run and experienced a discrepancy between the values mentioned in the Datasheet vs. the numbers I can gather from a running appliance.
That is what I saw from the limited range of Appliances I have in the field right now.
Model   Firmware        Datasheet       Real
270     R5023           50              200
570     R5018           200             250
670     R5030           250             250

So what is to expect? Should I go with the Datasheet values or is the TZ 270 for example powerful enough for running 4 times the Datahsheet value?
--Michael@BWC
Category: Entry Level Firewalls
Reply