How to configure secondary LDAP server -- ERROR domain is already set on server (primary)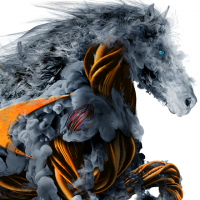 GMP
Newbie ✭
I am having trouble setting up a secondary LDAP server in a TZ300W running 6.5.4.8-89n. I am getting the error message, Error: LDAP user domain: Domain xxyy.com on server 2.3.4.5 is already set on server 1.2.3.4
LDAP to the primary server works. The "Connectivity/bind test" and the "User Authentication Test" are good. The directory configuration defines xxyy.com.
LDAP to the secondary server works ONLY for the Connectivity/bind test. The User Authentication Test generates "LDAP Configuration Error". The failure is expected since no directory is specified in the server definition.
The production 3650s which were initially configured with version 5.x to 6.2 to 6.5 work correctly and DO specify the domain and search entries in both the primary and secondary LDAP servers.
What needs to be set or changed to specify two working LDAP servers?
Thanks
Category: Mid Range Firewalls
Reply