8200v SMA - Nested Group doesn't work.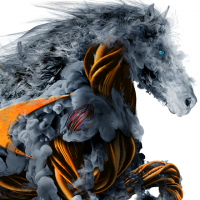 Zbebus
Newbie ✭
Hi
I contacted support but they dismissed me.
I have configured nesting group, but it doesn't work.
I've got a group PL_G_SMA_TEST – this group has an access to some recoures to our network over the SMA.
 I create group PL_G_LOD_SMA where i placed a user : Zbigniew Bedkowski (you can see their on the screen).
 Group PL_G_LOD_SMA is a member of the group PL_G_SMA_TEST.
 And when i connect to SMA as a user: Zbigniew Będkowski (which is in the nested group) – i can not access resources which i have configured in Access Control for the group PL_G_SMA_TEST.
Look at screenshots below.
What can i do wrong?? 
Any idea?? :)
Category: Secure Mobile Access Appliances
Reply