SonicWall improving the scalability and reliability of the SMA100 series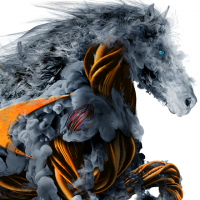 [Deleted User]
Cybersecurity Overlord ✭✭✭
As the global workforce is compelled to "Work-From-Home" to counter/minimize the impact of the novel Corona Virus pandemic (COVID-19), organizations are facing an unprecedented and urgent need for scaling the license capacity of their Secure Remote Access/Virtual Private Network (VPN) solutions to operationalize a much larger group of remote users than ever before.
SonicWall is improving the scalability and reliability of the SMA100 series 210 and 410 appliances to manage up to 200 and 400 remote VPN users respectively with its v9.0/10.0/10.2 maintenance releases. To learn more: https://blog.sonicwall.com/en-us/2020/04/why-securing-remote-work-is-crucial-to-ensuring-business-continuity/
SonicWall has also launched the following "Work-From-Home Securely" promotions offering comprehensive security benefits to the customers:
Free SMA virtual appliances sized for enterprises and SMBs, and also includes aggressive discounts on Cloud App Security and Capture Client endpoint protection when paired with SMA
New 30 and 60 day spike licensing options unlock capacity for existing customers to support their global workforce to work from home
Please refer to https://www.sonicwall.com/sonicwall-promotions/ for more details.
Category: Secure Mobile Access Appliances
Reply
Tagged: