Change Connectivity provider on NSA 2600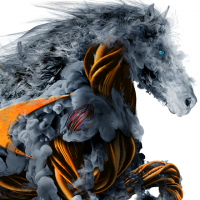 Edika
Newbie ✭
The company I work for has decided to change the connectivity provider, so they will change all the Public IPs on the network. The definitive change will take place in a month, but the new provider will be active from October 1st. This way I will have a month in which the new and old provider will be active at the same time, and I will be able to organize the transition without downtime.
I have configured the new provider on the X5 interface. The current provider is on the X1 interface.
I duplicated all objects that refer to public addresses, assigning them the new IP addresses. And I also duplicated the NAT rules and access rules that referenced it.
The only thing I couldn't do is change the IP address of the 'Default Gateway' object which is connected to the X1 interface. I have created a custom object for the new gateway, but many routing rules refer to the 'Default Gateway' object. If I could change the IP I would avoid having to reconfigure all the routing rules that refer to it (which are many). Can anyone tell me if it is possible to modify this object created by the Firewall?
Also I would like to know if the procedure I followed for the migration to the new provider is correct, or if there is a better method to do this.
Thanks
Category: Mid Range Firewalls
Reply