GMS NSM not allowing me to remove unwanted countries from the allowed countries list in GEOIP filt.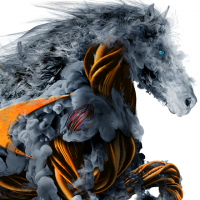 nito68
Newbie ✭
Does anyone know why in the NSM I cannot move 7 countries from the allowed countries list to the blocked countries list in the GeoIP filter?
The countries are Iran, Macedonia, North Korea, and others - All known bad actors.
I believe the issue is in NSM because when I log into my firewalls directly, the GeoIP filter only has the US in the allowed countries list, as I want it.
When I noticed this, at the beginning of the week, I selected them all, moved them to the blocked list and commited and deployed the changes. Then when I returned to the GEOIP filter, even as late as today, these countries are still listed there. Clearly this is a concern, because the disparity between GEOIP filter config that the NSM tells me and the FWs tell me leaves me with doubt as to which is true.
Any ideas what the issue might be and how I can correct this?
My FWs are TZ500s and I am using the newest version (firmware version 8.1) of the NSM (Cloud GMS) from mysonicwall. I have already opened a case with support but just in case anyone has seen this issue and can help with a solution.
Category: Firewall Security Services
Reply