SonicOS 7 – How to fix invalid autogenerated entries?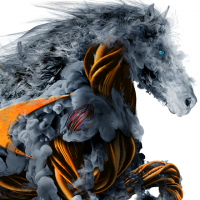 Syzygy
Newbie ✭
Device: TZ570W running SonicOS 7.0.1-5018
Recently upgraded from a TZ500W. Imported settings from the older device.
Discovered that some autogenerated entries are invalid, and can't seem to fix them.
Specifically, on the page: 
Object > Profile Objects > Endpoint Security 
there are multiple entries that are said to be "Custom" but were autogenerated by the SonicWall based on custom zones (defined/created/named on a different page in the past). Example: a zone named "Capture Client Zone". The autogenerated entry for this zone shown on this page is "Capture Client Endpoint Security Capture Client Zone Profile".
If I click on the pencil icon to edit the entry, it throws up an error message:
From a bit of troubleshooting, it appears that the maximum length of an entry here is something like 49 characters (while the autogenerated entry is 60 characters).
The problem is:
1.     I can't edit the name to make it shorter (results in the same error message)
2.     I can't delete the entry (results in the same error message)
3.     I have even tried deleting the zone entirely to see if it automatically removes the entry – it doesn't – the zone is gone, but the entry on this page remains.
Any suggestions on how to fix this?
Category: Firewall Management and Analytics
Reply