Tech Tips - How to convert SonicWall NSv trial license to a production license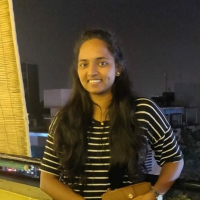 Nevyaditha
Moderator
Hello Everyone,
SonicWall NSv instance installed as a 30‐day free trial can be converted easily to a full production licensed NSv instance.
Please find the steps below to convert your free trial to a production version:
-Purchase a SonicWall NSv license from a distributor. You will receive a fulfillment email with the new serial number and authentication code.
-Log into SonicOS on your free trial instance.
-Navigate to the Updates | Licenses page in the MANAGE view.
-Under Manage Security Services Online, click the DEREGISTER button.
-Click OK in the confirmation dialog. The virtual firewall returns to the unregistered state.
-Click the Register link in the top banner or on the MONITOR | System > Status page.
-Enter your MySonicWall credentials and then click LOGIN.
-Enter the Serial Number and Authentication Code you received after purchasing your NSv Series instance.
-Click Submit.
-The licensing server acquires the necessary information from the NSv Series appliance and your MySonicWall account. If asked, you can specify a Friendly Name or Product Group for the NSv Series appliance.
-Acknowledge the registration completion notification by clicking Continue. SonicOS automatically restarts and then displays the login page.
-Log into SonicOS.In the MONITOR view, the System > Status page now shows your licensed security services, and the Register link is no longer displayed.
I hope this information is helpfull.
Stay Safe !!
Regards,
Nevyaditha P
Category: Virtual Firewall
Reply
Nevyaditha P
Technical Support Advisor, Premier Services