port forwarding issue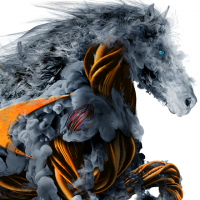 mrshahin
Newbie ✭
Hi,
I have an issue with port forwarding to an host that is in remote VPN site.
We have Site A that is behind a Sonicwall NSA3650 and Site B that is an aws VPC. There is a site 2 site vpn between Site A and B and all traffics are allowed.
Now we would like to access port 443 on a host that is on a Private subnet (that has internet connection) from one of public IPs of Site A.
I have create a Object access for the host in Site B and also create Object address for one of the public Address of the Site A on the sonicwall
This is my access rule and nat policy, but when try to access the port 443 from internet get drop.
What do I missing here?
nat policy
*Packet number: 759*
Header Values:
 Bytes captured: 66, Actual Bytes on the wire: 66
Packet Info(Time:09/01/2021 13:10:13.576):
 in:X1*(interface), out:--, DROPPED, Drop Code: 734(Packet dropped - drop bounce same link pkt), Module Id: 25(network), (Ref.Id: _2122_iboemfCpvodfUsbggjd), 1:2)
Ethernet Header
 Ether Type: IP(0x800), Src=[00:08:e3:ff:fc:14], Dst=[2e:b8:ed:2f:0c:01]
IP Packet Header
 IP Type: TCP(0x6), Src=[217.XX.XX.30], Dst=[194.XX.XX.66]
TCP Packet Header
 TCP Flags = [SYN,], Src=[59454], Dst=[443], Checksum=0x4ca0
Category: Firewall Management and Analytics
Reply