CSC Unit Acquisition Fails -- Configuration looks good. What are suggestions to fix?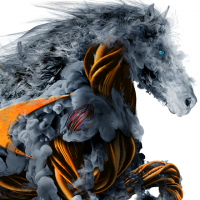 GMP
Newbie ✭
I am trying to add existing SonicWall TZ-300 with firmware, SonicOS Enhanced 6.5.4.8-89n, to NSM 1.7. The acquisition hangs on Unit Acquisition. What should I look at to diagnose the error?
TZ-300
Enable Management using GMS
cloudgms.sonicwall.com,
GMS syslog server port 514
Send Syslog Message to a Distributed GMS Reporting Server, 4.16.47.168, port 514
I see the Address Object of 'GMS Address' is created
The Firewall rules are updated to allow management to 443
SYSLOG is updated to include sending to cloudgms.sonicwall.com
CSC
Device is defined by name and Serial Number
IP address is public IP of the SonicWall
Username and Password are Defined
Licenses are checked and good
Packet Monitor does NOT show any traffic to or from cloudgms.sonicwall.com
What Next?
What do you suggest to fix or troubleshoot the connection?
Thank you
'
Category: Web Application Firewall
Reply