NSa 2650 - Built-in Storage Module failing?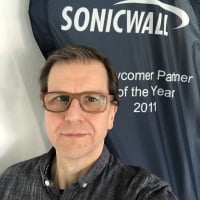 BWC
Cybersecurity Overlord ✭✭✭
Hi,
did anyone experienced the problem that the built-in 16 GB Storage Module becomes unavailable over time?
Serial blob (Status)   : 
0: Built-in Storage FFFFFFxxxxxx (0)


Built-in Storage Report
Mount status       : Signature error
Size status       : Invalid
Association status    : Not yet associated
Enable status      : Disabled
Card SN         : 
Card Auth Code      : 
Drive size        : 0 GB
Drive reformatted    : No

After opening a Support Ticket we're still fishing around, but I did a power-cycle and the Module is available at the moment, but for how long? A normal reboot did not brought the Module back to life.
In the Trace Log I saw many SQL Insert Errors two weeks ago, that could be the time frame where the Module became unavailable. I updated to 6.5.4.8 around 4 weeks ago. The appliance was somewhat inactive so I cannot tell if this happened earlier with 6.5.4.7, but there is no indication of that in the Trace Logs.
Could this be a Software issue or is the Module failing on the hardware side of things?
--Michael@BWC
Category: Mid Range Firewalls
Reply