Globel VPN connection error in multiple PC's under NSA 3600 Firewall.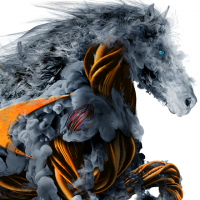 gmenon
Newbie ✭
My Sonicwall when connecting via GVPN from outside, its showing the below error.
"failed to receive an incoming isakmp packet. an existing connection was forcibly closed by remote host"
What may be the Couse of this issue.
Id id already the below solution mentioned in SonicWALL support.
https://www.sonicwall.com/support/knowledge-base/the-peer-is-not-responding-to-phase-1-isakmp-requests-error-in-global-vpn-client-gvc/170505733549058/
Possible Solution: Upgrade to 4.9.14 or higher
SonicWall Global VPN Client 4.9.14 provides a new connection property option.
Restrict the size of the first ISAKMP packet sent - This option can be used when the Global VPN Client gets an error such as, The peer is not responding to phase 1 ISAKMP requests when attempting to connect. This error can occur when the ISAKMP packet is fragmented due to its size, but the network device (router) does not allow a fragmented packet when establishing the VPN connection.
But issue still persists.
Can Somebody help on this issue.😓
Category: High End Firewalls
Reply