Multiple subnets behind LAN Zone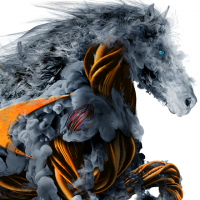 scottrell
Newbie ✭
Hello,
TZ370 Initial config problem. Gone through the basic set up and watched the videos. Factory defaults and just basic interface configuration--have only two interfaces in play X0 (LAN) and X1 (WAN). I have several subnets functioning on our switched network behind the LAN, routing and IP all working great, until the X0 interface. I have verified by patching a simple switch in place of the X0 interface and all traffic I expect to be routed to the X0 interface get there.
Problem is, the only subnet that seems to work through the firewall is the XO subnet itself. None of the subnets routed through to the XO interface from a different VLAN gets blocked. Again this is a factory default LAN to WAN access rule (any any allow), I haven't even begun to make access rule.
I thought perhaps I needed to define the additional subnets and assign them to the LAN zone, So I tried that, but no luck. Also, they don't appear as an address group for LAN Subnets--which I expected.
What am I missing?
-sc
Category: Mid Range Firewalls
Reply