Setting up IPv6 tunnel over IPv4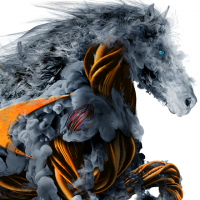 jhamilton
Newbie ✭
I need to set up a private IPv6 tunnel from our main campus in Raleigh NC (fd00:1ac:1::/64) to our subsidiary campus in High Point NC (fd00:1ac:5::/64) over IPv4.
On our NSA4600 (SonicOS 6.5.4) I went to VPN -> Add VPN Policy and set up the tunnel:
So far so good.
Then to test the link I went to Network -> Routing to set up a Policy Based Route (PBR) to connect our IPv4 network in High Point (10.5.0.0/16) to our IPv4 network in Raleigh (10.1.0.0/16) through the VPN tunnel:
It works great. I can ping 10.1.x.x from 10.5.x.x through the IPv4 tunnel, all is wonderful.
I then added an IPv6 Policy Based Route through the IPv4 tunnel to route fd00:1ac:5::/64 to fd00:1ac:1::/64 but I got an error message:
I went to Google to search for "IPv6 PBR Object ID" and "SonicWall IP version mismatch" and got basically no useful hits.
Questions:
1) Does the SonicWall allow IPv6 to be tunneled through an IPv4 Tunnel? The documentation says yes.
2) Is the above error message expected? Google says no.
Something is messed up. I am wondering if something is fubar in the PBR object table in our SonicWall that has somehow screwed up the mapping of the Object ID with the IP version. Cisco reported a similar bug (https://quickview.cloudapps.cisco.com/quickview/bug/CSCth02826), so I'm wondering if this error message is related.
3) If the answer to #1 and #2 are both yes, then what am I missing in setting up my IPv6-over-IPv4 tunnel?
Category: High End Firewalls
Reply
Tagged: