Newly Configured X3 Interface Won't Work!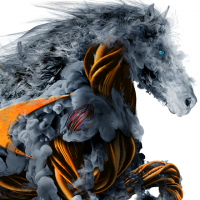 NerdB
Newbie ✭
Hi There,
I'm fairly unexperienced with Sonicwall firewalls. Yes, I've RTFM'd manual. I'm using a TZ300.
What has been working for years is I have X0 as inside LAN, X1 as outside, X2 and WLAN, and X3 and X4 were unused. I went last week and configured a new network on X3 and it doesn't work! I don't know what i did wrong. I created a DHCP scope for that interface as well and it doesn't work. Obviously if X3 is down DHCP won't work. I've tried directly connecting to X3 with my laptop and still won't ping. I've tried use a switch in between my laptop and X3 and it also doesn't work. What am I missing?
I appreciate any suggestions or hints. I just purchased 3 more TZ300s so I need to figure this out ASAP.
Please see screenshots for current status.
Category: Entry Level Firewalls
Reply