Can Layer 2 Bridged Mode and Virtual MAC be used at the same time.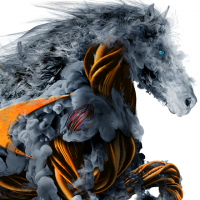 JordonClunich
Newbie ✭
I Recently got my second Firewall installed and set up HA but that quickly resulted in internet connectivity dropping for the entire building. I had a technician help me work through the issue and right at the end of my appointment we discovered a port set up as a Layer 2 Bridge was what was causing the issue. We both had other appointments to get to so I didn't have the opportunity to ask why that was or how it could be addressed. so i simply made due without the bridge.
On this site here https://www.sonicwall.com/support/knowledge-base/l2-bridge-mode-with-high-availability/200513163606743/
they say Virtual MAC isn't useful......
Under Manage | High Availability | Base Setup does not enable the Virtual MAC option when configuring High Availability. In a Layer 2 Bridged Mode configuration, this function is not useful.
Is this what was causing my issue?
Category: High End Firewalls
Reply