VPN configuration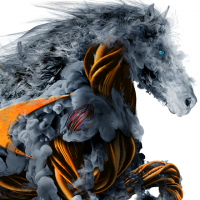 DisaRicks
Newbie ✭
Hi everyone,
not a big specialist but this question.
On the image joined, you can see that i have 2 sites (A and B)
My first question is how to configure a VPN Connexion between those two TZ-400 knowing that :
1/ i connect to site B with an external IP Address (0.0.0.0/0.0.0.0)
2/ I nat the destination address to change my WAN Address to 172.20.90.32 (a server on SITE A)
I must go through the VPN to be connected to the TZ400 (A) and then i continue my way to the server 172.20.90.32
If i make a site to site vpn , i must declare the local and remote network but the local network is any and the remote is only my server. I've a green led on the vpn connection but the traffic never take the vpn way.
any idea is welcome.
ROUTE on TZ-400 B
Source : ANY
Destination : 172.20.90.32
SERVICE : 1919
GATEWAY : the X5 Ip of the TZ400 (A)
Interface X2
NAT on TZ-400 B
SOURCE ORI : ANY translated : Original
DESTINATION ORI : WAN IP Of TZ-400 B translated to : 172.20.90.32
SERVICE ORI : 1919 translated to Original
INBOND : X2
OUTBOND : ANY
Thank you very much for your help
Category: High End Firewalls
Reply