SMA 100 - 10.2.0.7 Device Management loses Devices until reboot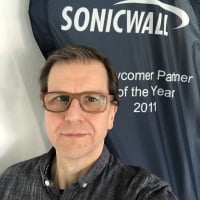 BWC
Cybersecurity Overlord ✭✭✭
HI,
at two deployments running SMA 500v (10.2.0.7) on ESXi and Hyper-V for no obvious reason all Devices Approved for Device Management are gone over time, at least not listed anymore. New Pending Requests are reported via eMail but not shown in the Devices List, because it's empty.
After rebooting the Appliance all Devices are back and new Approval Requests are shown as expected.
Is this a known issue already?
I cannot update to 10.2.1.0 because of a show stopping bug, but it wasn't addressed in the Release Notes anyways.
--Michael@BWC
Category: Secure Mobile Access Appliances
Reply