wireless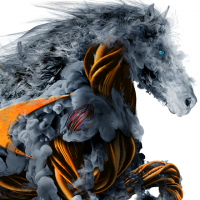 earl_greer
Newbie ✭
Has anyone seen issues with wi-fi connectivity issues on entry level firewalls supporting printing?
Specifically I have two separate installations with similar concerns.....the concern being seen appears to be a high loss rate or some kind of packet loss / frame issue that shows up, especially when printing large jobs. Any print job over a few lines simply prints the top line or two, hangs for a while, ejects the page and prints the top line or two again...over and over until the paper runs out or the job gets cancelled. During this time the print queue flashes 'error' and then seems to restart the job. While I am able to constantly ping the device during this time, I am not even able to connect to the web services portal on the various printers in this state....the page never loads. I have found if I connect over a different manufacturer access point or wireless infrastructure, or via ethernet the problem disappears.
The first configuration is with a TZ300W and an HP OfficeJet PRO 9015e, the second is with a SOHO Wireless-N and a Brother MFC-J497DW. All are running the latest firmware and all have access rules set WLAN to WLAN, any - any - any allow.
Is there some way to 'see' any drops via logs or rule logs that I might be missing? or maybe some kind of frame size or similar configuration that can be tried?
Many thanks for any suggestions or thoughts.
Earl
Category: Entry Level Firewalls
Reply