CC 3.6 causing crash on macOS 10.15.7?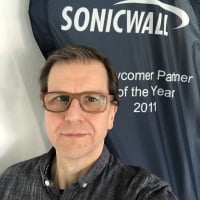 BWC
Cybersecurity Overlord ✭✭✭
Hi,
for a couple of weeks now my Mac mini (2018) is crashing now and then. It suddenly reboots for no obvious reason.
The Crash Report shows some reference to SonicWallWebProtection every single time, which got me thinking if CC could be the cause of that? It might get started with deployment of CC 3.6, can't think of crashes while using 3.1.
panic(cpu 2 caller 0xffffff800f74ad5a): "tcp_lock: so=0xffffff80648c3160 NO PCB! lr=0xffffff7f93670e42 lrh= 0xffffff800f8de88b:0xffffff800f8fd576 0xffffff800f8cd28d:0xffffff800f8fd576 0xffffff800f8dd22d:0xffffff800f73b692 0xffffff800f720b57:0xffffff800f8fd576 \n"@/AppleInternal/BuildRoot/Library/Caches/com.apple.xbs/Sources/xnu/xnu-6153.141.33/bsd/netinet/tcp_subr.c:3309
Backtrace (CPU 2), Frame : Return Address
0xffffff83b84db820 : 0xffffff800f31c63d 
0xffffff83b84db870 : 0xffffff800f456b25 
0xffffff83b84db8b0 : 0xffffff800f4486ae 
0xffffff83b84db900 : 0xffffff800f2c2a40 
0xffffff83b84db920 : 0xffffff800f31bd07 
0xffffff83b84dba20 : 0xffffff800f31c0f7 
0xffffff83b84dba70 : 0xffffff800fac0b3c 
0xffffff83b84dbae0 : 0xffffff800f74ad5a 
0xffffff83b84dbb10 : 0xffffff800f8d17fe 
0xffffff83b84dbc30 : 0xffffff7f93670e42 
0xffffff83b84dbca0 : 0xffffff7f9367d0a0 
0xffffff83b84dbcd0 : 0xffffff7f9367d248 
0xffffff83b84dbd10 : 0xffffff7f9366eab1 
0xffffff83b84dbd40 : 0xffffff7f93671a78 
0xffffff83b84dbd80 : 0xffffff800f859183 
0xffffff83b84dbdd0 : 0xffffff800f8d6917 
0xffffff83b84dbee0 : 0xffffff800f8e6b6e 
0xffffff83b84dbf40 : 0xffffff800f983cb7 
0xffffff83b84dbfa0 : 0xffffff800f2c3206 
   Kernel Extensions in backtrace:
     com.sonicwall.ses.CFDriver(308.0)[D8E188B5-39CE-3CF8-A651-00F001BD1125]@0xffffff7f9366d000->0xffffff7f93684fff

BSD process name corresponding to current thread: SonicWallWebProt
Boot args: chunklist-security-epoch=0 -chunklist-no-rev2-dev

Mac OS version:
19H1217

Is anyone else experiencing this kind of trouble?
WebProtection seems to be picky, it complained about an internal URL (https://myserver.mydomain.internal) a couple days ago, but that's maybe another story.
--Michael@BWC
Reply