Please update to include this notification, backup WAN data connectivity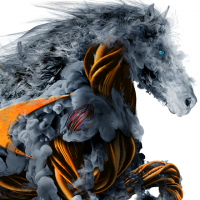 Marius
Newbie ✭
Just when you think you've done everything and don't expect that 1 in 1000 years flood.... it floods. 
We have small office and Tz370 with 2 ISPs. Well, backup ISP went down (I suspect some time ago) and without physically looking at that modem or manually running diagnostics from within Sonicwall OS there's no way to get (email) notification about it. So this week, our main ISP connection went down and a huge dark cloud was hanging right over my head because we had no internet. NOTE: the modem for backup ISP was active and Sonicwall shows connection OK, but there's no data going thru and there's no notification option to set it as alert that you could get notified by email (confirmed with Sonicwall Support). 
If I had email notification that backup WAN has no data connectivity (or probe fail) I would be able to get on this taken care of right away. 
And no, buying Analytics is not really a good solution. It's like buying 18 wheeler to go grocery shopping.
My current workaround is I found 3rd party router/firewall that has this feature (way cheaper than subscribing to Analytics) . It will serve as pass thru data as DMZ for both ISPs to our Sonicwall so we can keep using its security services :|
Category: Mid Range Firewalls
Reply
Tagged: