Best/fast firmware to use on the NSA 2400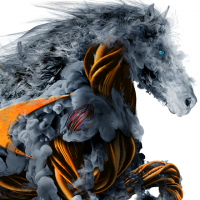 StuartUK
Newbie ✭
Hey all,
I posted a message in the SSLVPN part of this forum (copy below)......
Just wondering, for those still using the NSA 2400, do you have VPN speed issues ?
If so, have you found a setting as such to use to make things faster, or using an older firmware (than the release from Oct 2020)....
(copy from SSLVPN thread:
Hi all,
My users want to lynch me at present, as the connection speed for SSLVPN is beyond slow!
My setup:
SonicWall NSA2400 (SonicOS Enhanced 5.9.2.7-5o standard firmware)
Using the NetXtender client from the firewall (i got 2 users using v10 of NetXtender for trials)
Total users connecting via SSLVPN = 17
Office connection: 1GB Lease Line (although the NSA2400 will run at only 25% of that speed = 225mb max speed)
Average Home user Connection: 50mb + speeds. (were a small outfit)
Although might appear risky, what can i turn off/disable to increase connection speeds ?
When users connect via SSLVPN, if they copied a file from desktop to server, and the file is 2mb in size, it will take around 1 minute, like throughput is between 50kbps to 300 ish, with a max burst of 732kb! thats right, no MB ! :( (the globalVPN client allows for MB connection speeds)...
So you can imagine a user trying to work on a database application, just to edit 1 line of text = 40 second wait !
I dont know what to try, i have the older firmwares, happy to roll back the firewall if need be, any ideas ? )
Category: Mid Range Firewalls
Reply