Additional /28 Subnet for WAN Zone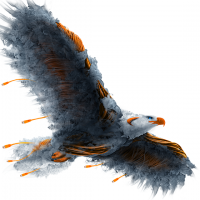 Flare
Newbie ✭
Hi Everyone,
Our ISP has provided us with a static IP eg. 1.1.1.1/24 which is assigned to the WAN port. In addition to that they have also provided an additional subnet 2.2.2.2/28 which is routed to our main 1.1.1.1 .
In our previous setup we were using a Billion Router and we could easily create WAN IP Aliases and One-One NATS and could assign each public IP to a unique internal server.
We are having trouble trying to set this up in SonicWall, we tried what was suggested in one of the knowledge base article https://www.sonicwall.com/support/knowledge-base/how-can-i-configure-secondary-ip-address-on-wan-interface-for-firewall-management-purpose/170504637235916/#:~:text=It%20is%20not%20currently%20possible,up%20for%20a%20network%20resource. but it did not work:
Creating individual Host WAN IP Objects assigned to the WAN Zone, eg. 2.2.2.2, 2.2.2.3, 2.2.2.4 etc...
Creating individual Host LAN IP Objects assigned to the LAN Zone, eg. 10.10.100.2, 10.10.100.3 etc...
Create an Access Rule , eg. for 2.2.2.3 to 10.10.100.3
Create a NAT for 2.2.2.3 to 10.10.100.3
Are we doing something wrong here and can anyone who has setup something similar please provide some assistance.
Thank you in advance.
Category: Mid Range Firewalls
Reply