SMA 210 - CIFS Shares Bookmarks in VO return 'Internal Server Error' - Firmware 10.2.1.0-17sv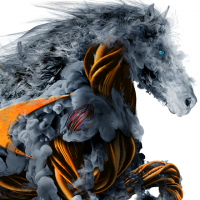 StuartBooth
Newbie ✭
Hi, a customer has a SMA 210 connected via an OPT port on their perimeter firewall (SonicWALL nsa2700). They utilise Virtual Office with bookmarks that are configured with File Share (CIFS); these link through to a file server (Windows 2012 R2) on the LAN. These bookmarks have been working sweetly since implementation a month ago after they replaced their 1600 SRA unit.
The customer reported today that the bookmarks have stopped working. When clicked the CIFS window opens but a little red error appears in the bottom-right corner notifying 'Internal Server Error' and doesn't open the directory.
We've rebooted the SMA and NSA devices. Checked the LDAP config, DNS etc. are still working to resolve the file server. The links are still active when checked from another Windows device and when using NetExtender via the SMA. Checked all the NAT/Firewall policies. When clicking on a bookmark I can see the stats counter on the firewall/NAT policies jump by one each time.
The firmware running on the SMA is the latest release - 10.2.1.0-17sv
Category: Secure Mobile Access Appliances
Reply