Email Audit records truncated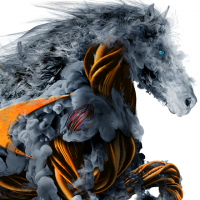 ChrisL
Newbie ✭
This is regarding 6.5.4.8-89n on an NSA4600
The audit logs are emailed over daily from various NSA devices but on this one the last record is as follows, there is plenty of detail on the console after this record, but the email is truncated here - text/html or CSV seems to be the same.
Is there any way to clear or edit this log (obviously I know you aren't really meant to) - or other ideas as to why this is happening?
Thanks,
Chris
----
809   569   14:28:10 Apr 20 2021      MANAGE / Objects / Content Filter Objects / Edit CFS URI List Object Cfs Url List Object Whitelist    'CFS URL List Object serialized URLs' aadrm.com
activedirectory.windowsazure.com
glbdns.microsoft.com
live.com
lync.com
microsoft.com
microsoftonline.com
microsoftonline-p.com
microsoftonline-p.net
microsoftonlineimages.com
microsoftonlinesupport.net
msecnd.net
msocdn.com
msn.com
msn.co.jp..
This email was generated by: SonicOS Enhanced 6.5.4.8-89n
Category: Mid Range Firewalls
Reply
This discussion has been closed.