High Availability Monitoring Questions on NSA 2650s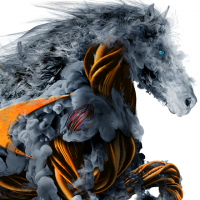 Akromam90
Newbie ✭
Recently got a 2650 HA to add redundancy, Configured HA on mysonicwall.com and on the primary 2650.
"High Availability Status" says primary state is active and secondary state is standby, both units have HA interface on X10.
But when I setup the secondary unit, I had already setup HA serials on the primary so as soon as the secondary connected to the network, it rebooted and became that HA (I assume).
Problem is I never configured any IP on it aside from initial setup of the WAN IP.
So when I go to HA Monitoring Settings, I don't know the IP of the HA secondary. Is there a way I can get into the secondary and configure an IP? Or should I delete the HA setup, reboot the secondary to factory default, set it up, give it IP, and then configure HA?
Thanks in advance!
Category: Mid Range Firewalls
Reply