SonicWall releases three new Firewalls, enhancements to NSM, Analytic, and Cloud Edge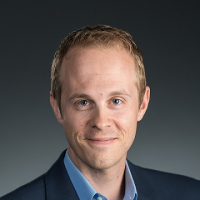 Micah
admin
We are excited to announce several new hardware and updates to our line of products. These include two new NSa firewalls, a new NSsp platform, updates to our Network Security Manager (NSM) and Analytic platforms, additional functionality for Cloud Edge, and the introduction of a new research portal from Capture Labs team.
SonicWall NSa 4700 and NSa 6700 — Offer mid-sized networks three times the threat prevention performance and some of the highest port densities in their class — all while delivering a lower TCO. The NSa 4700 offers 18 Gbps of firewall throughput (vs. 6 Gbps for the NSa 4650), while the NSa 6700 boasts 36 Gbps (compared with 12 Gbps for the NSa 6650). The TLS/SSL performance improvements are even more dramatic: The NSa 4700 offers 17 times the performance of the previous generation, and the NSa 6650 offers a sixfold increase.
Both the NSa 4700 and NSa 6700 are built for scalability, allowing you to securely connect millions of users, with the 6700 featuring both 40G and 25G connectivity for multi-gigabit threat protection.
They run on the latest SonicOS 7.0.1 and support TLS 1.3.
SonicWall NSsp 13700 — Empowers enterprises, service providers, government agencies and MSSPs to support millions of encrypted connections securely. With 45.5 Gbps of threat prevention throughput, these high-end firewalls help eliminate bottlenecks and offer high-speed threat prevention that can keep up with the needs of even the most fast-paced organizations. With a TLS/SSL performance that's seven times that of the closest previous firewall model, secure connections won't slow you down. And with improved scalability and high port density, including 100, 40, 25 and 10 GbE ports, the NSsp 13700 will allow your business to grow — and grow more connected — effortlessly.
New & Updated Solutions
SonicWall Capture Labs Portal — Offers a free and centralized location for tracking security news and research delivered by SonicWall's threat research teams. With near real-time updates, users can monitor worldwide malicious activities and quickly find out whether they need to take action in response to emerging threats, attack vectors or vulnerabilities.
SonicWall NSM 2.3 —Network Security Manager (NSM) 2.3's new, intuitive self-guided workflows allow you to centrally deploy, provision and manage secure SD-WAN networks and application routing services across all sites — all from one place.
With Template, hundreds of locations can be built out using a single, automatic template configuration, eliminating manual configuration at each site. And the VPN wizard-based setup and Monitoring tools allow network admins to establish site-to-site connectivity quickly and without errors by using a repeatable, self-guided workflow. This feature also offers visibility into the entire VPN environment's activities, health and performance.
SonicWall Analytics 3.1 — Enhances network visibility and reporting capabilities across security devices, users, VPN connections and more. With the ability to classify employee behavior into categories such as "productive" and "unproductive," users can optimize workforce productivity.
Cloud Edge 1.1 — Introduces Device Posture Check capabilities to ensure that only devices with specific attributes can connect to the network. This update also adds Network Traffic Control, which enforce Layer 3 and Layer 4 access control to the resources based on user groups, IP addresses, ports and network protocols.
To learn more about SonicWall's new products and enhancements, review the official press announcement, or contact your local SE.
Reply
@micah - SonicWall's Self-Service Sr. Manager