TZ400 in high availbilty mode with 4G USB adapter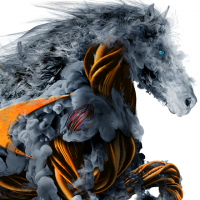 Reinder
Newbie ✭
Hi
I have 2x TZ400 firewalls running in high availbility mode. The firewalls are behind a cisco C881 service router from our internet provider.
I woud like to install a 4G USB adapter for internet backup purposes. The 4G adapter is DWM222 from d-link and supported by sonicwall. But the 4G adapter makes no connection. I have tried different connection settings but no luck.
I had the 4G adapter connected to the sonicwall for serveral hours but suddenly the sonicwall could not ping to the cisco router anymore. No internet was availabe since then. I removed the 4G adapter and restarted the sonicwall and cisco router and everything was up again.
Is it possible to use a 4G adapter in combination with a high availbilty setup? Has anyone experience with this?
Why is the 4G adapter not working? I know the adapter is OK because I have test it on another devices.
Category: Entry Level Firewalls
Reply