MySonicWall usage with multiple clients/tenants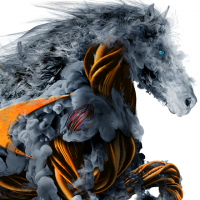 EricR
Newbie ✭
Hi all,
I'm curious about the basic functioning of the mysonicwall portal when multiple clients are involved. In my case, the historical management has been scattered, with some of my clients managing their sonicwall equipment and others leaving it to us.
I'm trying to use the tenant features of mysonicwall to pull everything together so that, MSP-style, my company can view client hardware, licenses, and support tickets from our individual logins.
What I've noticed is that employees of my company cannot be added to a client created group as employees. As a result (I think), they are unable to view or open tickets for products these clients have given us access to because they don't have "employee" status for these products.
What ways are there to work around this?
The first thought I had is that we would need all of the different clients to transfer the products to us, and then we could manage them as separate tenants. If we do this, can we then add the customer email address as an "employee" type user so they can manage their equipment along with us?
The second thought I had was to create unique email accounts on a per-customer basis that could be assigned as employees within mysonicwall. I really don't like this option, as it would be much more difficult to implement and manage.
Any input is welcome.
Eric
Reply