6.5.4.7+ Guest Accounts disappearing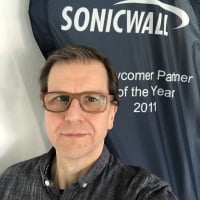 BWC
Cybersecurity Overlord ✭✭✭
Hi,
at one Deployment of a NSA 4600 (running 6.5.4.7, updated to 6.5.4.8) in the last couple of months all generated Guest Accounts got lost. Only a few remains and active Sessions were still working. There was no configuration change or reboot etc, it just happened from one day to another.
Account Expiration shows "Unused" which means the Expriation will be sometimes in the future (31 Days in that case) after Activation.
The customer is using hundreds (up to 1000) of these pre-generated accounts and handing out vouchers. This is causing some trouble have to recreate them over and over again.
This is somewhat new and started around updating to 6.5.4.7.
Is this a known issue?
--Michael@BWC
Category: Mid Range Firewalls
Reply