High RDP latency thought NSa 4650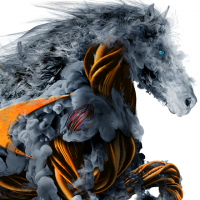 jess_gagne
Newbie ✭
I,
Since we buy our NSa 4650, we have a issue with RDP. (This is not related to Bookmark) Latency is instable and so high then its really annoying to use RDP. Although, latency from ping is always under 3ms. No VPN, No WiFi, Only Cooper and LAN network. I really think there is something in the NSa 4650. There is my test:
Setup 1:
RDP Client -> Router -> NSa 4650 -> RDP server
High Latency on RDP, ping Latency under 3ms. No other services seams impact.
Setup 2 :
RDP Client -> Router ->RDP server
Everything Fine, RDP working just like I was on My computer
Setup 3
RDP Client -> Router -> Router -> RDP Server
same result as Setup 2
In the NSa 4650, everything look ok (CPU, interface throughput, Memory, etc) I also try to disable security feature and put them on ''Performance optimized''. I route from LAN zone to LAN zone. I tried to lower MSS and MTU on router, Serveur, Client and NSa 4650, but nothing better... Throughput test with Iperf3 show almost 1Gbps.
My ''Router'' (Ubiquiti ER-8XG) are Basic configured, no active Firewall in them.
Category: High End Firewalls
Reply