SMA 8200V - do disconnect and reconnect events show in syslog?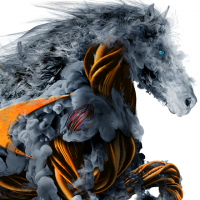 Doug_Daniel
Newbie ✭
We switched last year from the SMA 400 with Netextender (RAS/dialer based client) to the SMA8200V with Modern Connect Tunnel (LAN based client). With the Netextender client we were able to see disconnect/reconnect events and spot the users with bad internet connections quickly. With the Modern Connect Tunnel client, there do not seem to be any disconnect/reconnect events, so everyone appears to have a solid connection. I guess this is to be expected with the LAN based client, but wanted to check. Are there any events (even optional) from the SMA devices or CMS that can show something similar to disconnect/reconnect events so that we can spot our trouble users?
There are MANY benefits to the Modern Connect Tunnel client and I am very happy with the switch. This is a minor issue, but I wanted to ask before looking elsewhere for reliability tracking.
Category: Secure Mobile Access Appliances
Reply