site to site vpn issue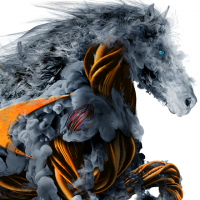 mrshahin
Newbie ✭
Hi,
I having a problem to setup a site 2 site VPN with my test network in AWS.
We have a VPC 172.31.0.0/16 and a subnet 172.31.16.0/20, in this subnet have a single server 172.31.16.222 ( this server has one public IP)
Our on-prem LAN is 10.0.0.0/8 and subnet 10.0.0.0/24 and we have a NSa 3650 in front .
IN aws create a customer gw with public IP of our Sonicwall and also create a Virtual Private Gateway and attached it to my above VPC.
After that create a site to site VPN on AWS site, and download the file for the sonicwall and use this for configuring the site to site on our Sonicwall.
On the Sonicwall create a Address object for VPN zone and network 172.31.0.0/16 and use this one to create the site to site vpn.
Now there is no connection establish between the sonicwall and aws. in the aws document that we download we see 2 public ip and 2 inside IPs for the aws side, the inside IPs are 169.254.128.64/30 and 169.254.129.68/30.
We have just create one tunnel instead of two tunnels, and as I mentioned no connection will establish.
Any suggestion?
Thanks
Reply