TZ670 SonicOS 7.0.0: Round-robin Load Balancing causes issues with web application sign-in/sessions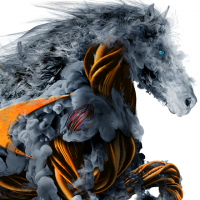 Tom0x00
Newbie ✭
Hello everyone,
I have an issue with signing into a web application while Round-robin LB is enabled on the firewall. When I type in my credentials the application starts to load up briefly (I can see elements of the UI appear for a split second) and then goes back to the login page with an error message saying that my session expired.
This keeps happening every time I try to log in. It also (briefly) affected a couple of other web consoles I tried logging into, however it worked after 2-3 login attempts and I have not managed to replicate it yet. The affected web app is for n-central RMM software that we use.
Setup details:
2 x Sonicwall TZ670 firewalls configured in High Availability setup, primary active/secondary standby
X1 interface - 1st WAN link
X2 interface - 2nd WAN link (different ISP)
X1 and X2 are set up for LB using Round Robin.
Testing done:
Tried Chrome, Firefox and Edge also on different devices.
Created a static route for my machine's IP to always go out X1 for external traffic -- I can now sign in without issues
Changed the above static route to always go out via X2 for external traffic -- I can also sign in without issues.
Seems that something about this LB is causing issues with trying to establish a session but I'm not quite sure where or what to check to be honest.
I thought it may be an issue with asymmetric routing so I enabled the support for that on both X1 and X2 interfaces but the issue persisted.
Any suggestions are welcome, I am out of ideas just now. Thanks
Tom
Category: Entry Level Firewalls
Reply